Testimonials
To whom it may concern,
The MIBRO Group has worked with Vista Pak for the last 14 years. Vista Pak has provided us with a variety of different services that ranged from packaging, reworking product, blistering, and printing raw materials. Vista Pak is a well-established business that is able to meet our requirements and demands.
We have been very satisfied with the quality and service we received from Vista Pak and appreciate the professional relationship that we share with them. We will continue to rely on Vista Pak for both their knowledge and service for our various needs.
Sincerely,
Sharon McNutt
Manager of Operations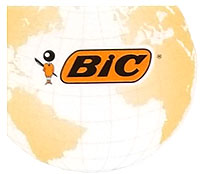 To whom it may concern,
We at BIC Inc. (Canada) have been a client of Vista Pak for almost five years. The quality and service has been very satisfactory and we would not expect anything less as we continue to partner together on both current and new projects for the future.
I highly recommend Vista Pak and their staff for their outstanding work and ability to act quickly on our needs.
Yours Truly,
Rene P. Luehof
PIC Manager,
Supply Chain Operations,
BIC Inc. Canada